Area burned by wildfires could increase by as much as 92% by 2040s in Sierra Nevada, study finds
Wednesday, November 17, 2021
CNN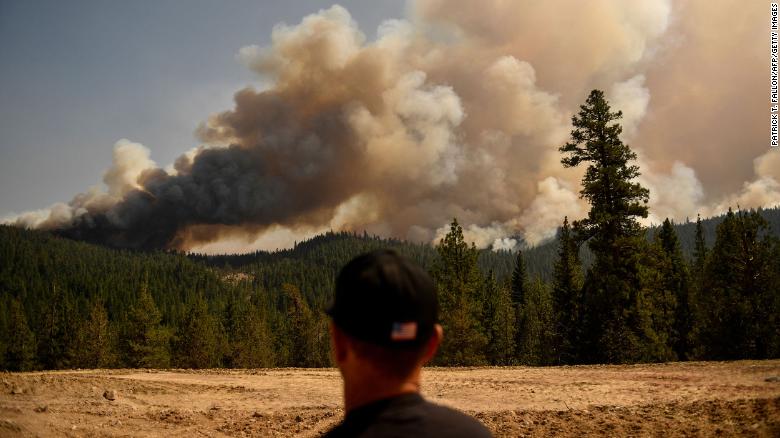 Rising summer temperatures could lead to an exponential increase in the number of wildfires and acres burned in the Sierra Nevada in California, researchers have found.
The study
, published Wednesday in the journal Science Advances, found that there's a 19% to 26% jump in wildfire risk for each degree of summer temperature increase in the Sierra Nevada. Given that connection, the number of wildfires in the region could rise by as much as 83% by the 2040s, and the area burned could climb by 92%, according to the study.
Aurora Gutierrez, an environment and climate researcher at the University of California, Irvine, said that as planet-warming fossil fuel emissions rise, the number of fires and charred areas will only worsen.