UCI Physical Sciences hosts first EmpowHER conference
The conference exposed high school students to STEM fields at the School of Physical Sciences.
Monday, October 17, 2022
UCI Physical Sciences Communications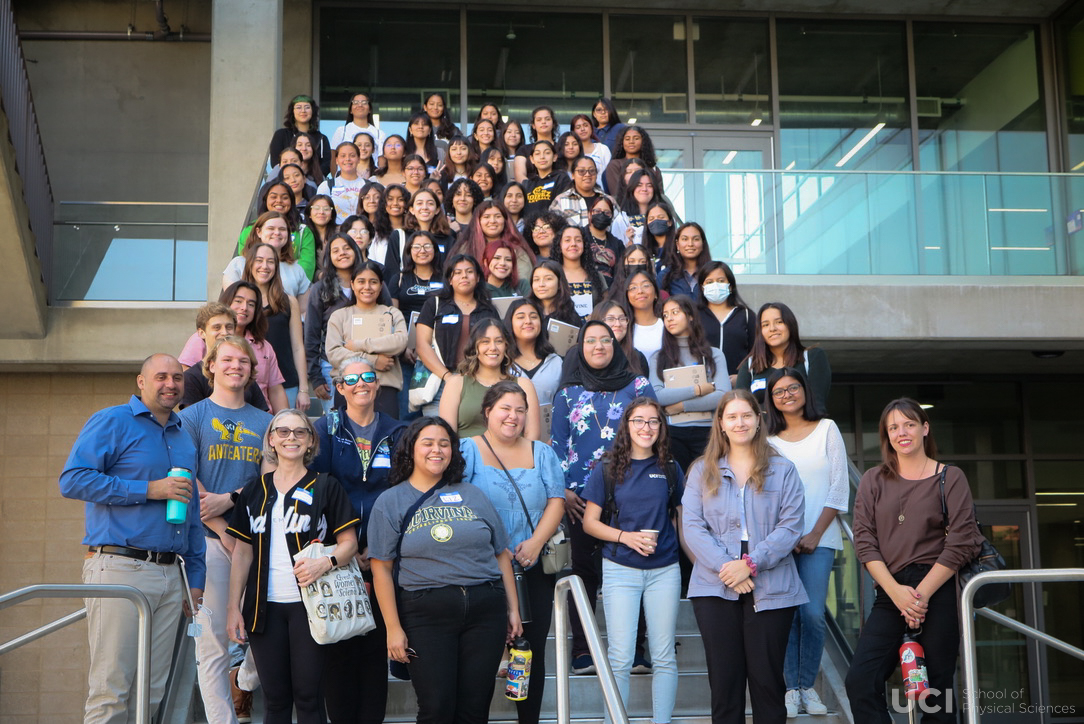 Picture Credit:
Mu-Chun Chen
On Saturday, October 8th, the School of Physical Sciences welcomed 53 students from nearby Godinez High School to UC Irvine for the first-ever EmpowHER (Empowering Women through High School Engagement and STEM Research) conference. With support from a grant from the American Association for Undergraduate Women, the conference exposed high schoolers to various STEM majors, research and career pathways, and even introduced them to navigating imposter feelings and building confidence in pursuing a STEM pathway. "The event was a success thanks to the enthusiasm of the high schoolers and the many UCI student volunteers who designed breakout sessions and spaces where students were empowered to ask questions and get the most out of their time at UCI," said Kara Ward, who's the Program Coordinator for the Office of Access, Outreach and Inclusion at Physical Sciences. "The conference was the first part in an academic-year-long program with Godinez High School focused on broadening access to STEM education for high school women. Following the conference, high schoolers will be matched with a UCI student mentor who will provide support as the students explore options for college and navigating STEM coursework and beyond."
For photos of the event, click here.