ESS Department Code of Conduct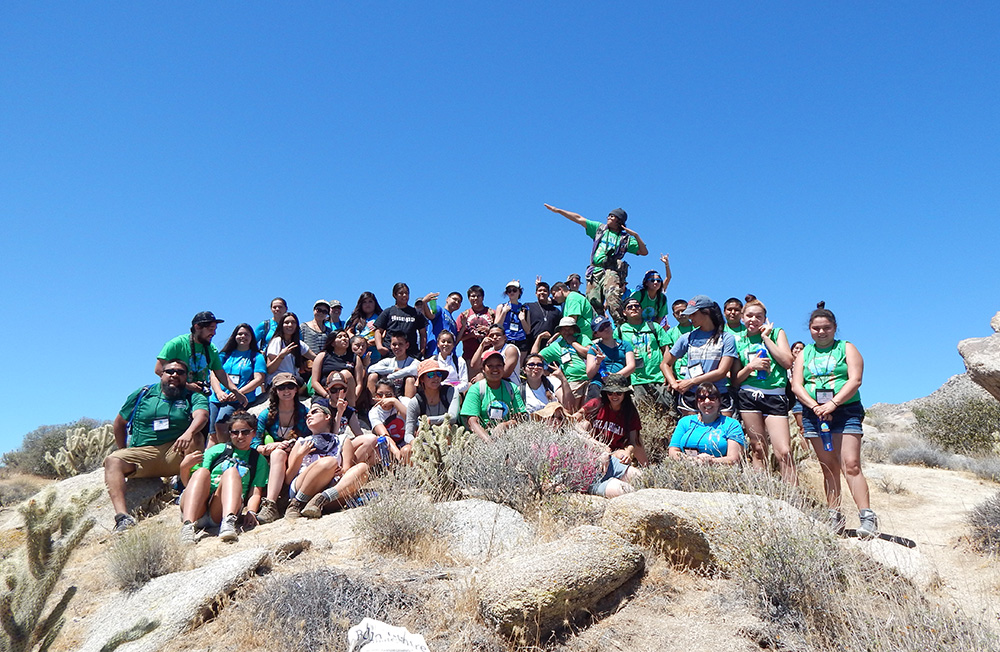 Inclusive Excellence is a core value of the Department of Earth System Science. As a department and as a community, we affirm our commitment to diversity, equity, and inclusion and anti-racism, and recognize the inherent value of all who work and study here. We recognize that diversity increases creativity and innovation, strengthens our science, improves the educational experience for our students, and makes our department and our field stronger.  We aspire to create a welcoming, equitable, and inclusive space, in which all members are treated with mutual respect and are free to participate in all aspects of University life, including research, teaching, learning, service, and social activities, in an environment free from discrimination, harassment, sexism, racism, ableism, homophobia, bullying, or microaggressions. We recognize that our ability to carry out our scientific and educational mission rests on our ability to realize these values.
Expected behavior
All members of the ESS community, including students, postdoctoral/professional researchers, faculty, staff, and visitors, are to treat each other with respect and consideration. This expectation applies to all ESS members at all times, whether on or off campus and whether interacting in person, online, or via text messages or e-mail.
ESS members should speak up and/or alert appropriate personnel if you witness unacceptable behavior, a dangerous situation, or someone in distress.  Be aware of the potential impact of implicit bias when assessing such situations.  See resources and reporting options below.
Unacceptable behavior
The following list describes behavior that is unacceptable. It is not intended to be exhaustive  but rather a sampling of specific examples intended to guide our community.
Physical, psychological, or verbal abuse of anyone.
Disparaging behavior, harassment, or discrimination related to gender, gender identity, sexual orientation, physical and mental disability, physical appearance, age, socio-economic status, veteran status, race, creed, color, religion, ancestry, national origin, marital/domestic partnership status, or other protected characteristics.
Refusal to use someone's preferred name or pronouns.
Unwelcome physical contact or lewd remarks.
Inappropriate use of nudity and/or sexual images or discussion of private sexual experiences that would be deemed offensive to a reasonable person.
In addition, community members should familiarize themselves with the School of Physical Sciences Statement of Professional Conduct, which can be found here https://ps.uci.edu/stuaff/node/3999. This document outlines the standards of professional conduct expected of graduate students in the School of Physical Sciences. 
Reporting and Resolving Incidents
If you encounter unacceptable behavior, or witness distress, please document it and report it to at least one of the following ESS department or UCI campus resources. More information and specific instructions can be found by clicking on the links associated with some of the resources. If you are unsure about reporting an incident, please consider seeking advice from the Department Chair, Vice-Chairs, DECADE mentor, or other trusted person in the Department. Be aware though, that while they will strive to respect your privacy, Responsible Employees must promptly notify the Title IX Officer or their designates at OEOD if we learn in the course of our employment that a student may have experienced Prohibited Conduct (see definition at https://policy.ucop.edu/doc/4000385/SVSH), including Sexual Violence and Sexual Harassment. 
The Office of Equal Opportunity and Diversity (OEOD) is the main university body that investigates accusations of misconduct. Any person may make a report directly to OEOD via their website  (http://www.oeod.uci.edu/), office phone ((949) 824-5594), hotline ((949) 824-7037), or in-person at 103 Multipurpose Science and Technology Building. See below for further information.
ADVANCE Equity Advisor for Physical Sciences - Mu-Chun Chen muchunc@uci.edu
DECADE Mentor for ESS - Adam Martiny amartiny@uci.edu 

Student representatives Shivani Ehrenfeucht and Ashton Bandy

Associate Dean of Graduate Studies, Equity, and Inclusion - Isabella Velicogna isabella@uci.edu 
Vice Chair for Diversity, Equity, and Inclusion - Kathleen Johnson kathleen.johnson@uci.edu 
Vice Chair of Graduate Studies - Claudia Czimczik czimczik@uci.edu 
Student Affairs Manager - Bao Vu bgvu@uci.edu 
Department Chair - Francois Primeau fprimeau@uci.edu 
Campus Social Worker and Campus Assist List: Consultation, on- and off-campus resource assistance, and case management for students dealing with academic, financial, medical, mental or other personal issues or crises
Graduate Division Counselor - Phong Luong. Provides support and referral services to graduate students and post-doctoral scholars in personal distress or in need of academic counseling. Serves as a point of reference for faculty and staff in need of assistance in dealing with difficult student cases. pbluong@uci.edu
UCI Police Department: Report police misconduct via online form, pdf form, or a paper complaint form which can be found at the UCI Police Department's front lobby. Verbal complaints may be given to an on-duty supervisor or by phone at (949) 824-5223. Anonymous complaints will also be accepted. Complaints will result in an investigation, and complainants will be notified of the disposition. Note: The average time it takes to process and investigate a complaint is between 3 and 6 months.

Anonymous form to report police misconduct via third-party Dr. Michael Yassa 
PSAC - Public Safety Advisory Committee (psac@uci.edu) . A buffer in between the UCI police and UCI community.
If you wish to remain strictly confidential, you can seek advice or help from these campus sources:
This Code of Conduct was modified in part from the UCI Department of Physics and Astronomy and the Department of Mathematics Codes of Conduct.  For feedback or questions, please contact the ESS Vice-Chair for Diversity, Equity, and Inclusion (kathleen.johnson@uci.edu).