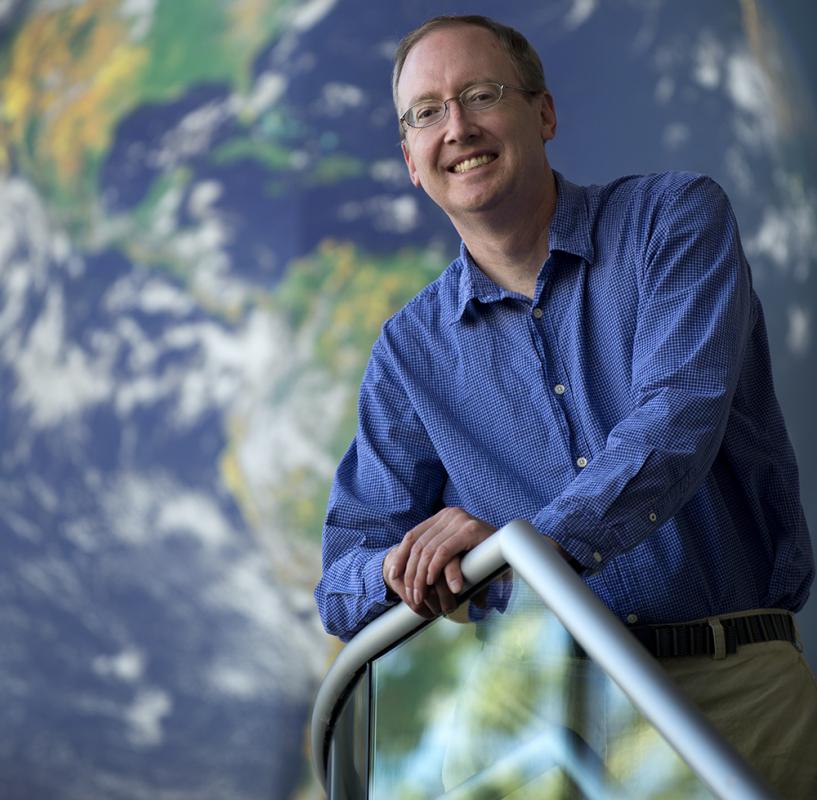 Date:
Wednesday, June 07, 2023
Department Seminar: James Randerson
Wednesday, June 07, 2023 | 03:30 pm
James Randerson
Professor
Event Details
Title: The weak terrestrial carbon sink hypothesis
Abstract: Over the past thirty years, consensus estimates of the contemporary global carbon budget compiled by the Intergovernmental Panel on Climate Change (IPCC) and Global Carbon Project (GCP) report a strong net land carbon sink that is comparable in magnitude to carbon uptake by the world's oceans. One line of evidence for this comes from the north-south gradient of atmospheric CO2, with uptake by northern temperate terrestrial ecosystems required to weaken the interhemispheric difference simulated by atmospheric models forced by fossil fuel emissions and ocean exchange. A second line of evidence comes from global atmospheric O2 measurements that show multi-decadal rates of O2 decline are slower than expected from fossil fuel burning alone. Additional indirect and direct evidence for a land sink comes from increases in the CO2 annual cycle, global satellite greening trends, eddy covariance tower measurements, and forest inventory observations. Here we describe an analysis of satellite-derived aboveground biomass time series that indicates the land sink that is more than a factor of 3 lower than the GCP budget estimate for the 2001-2019 period. We then describe a hypothesis for reconciling the weak land sink with other terms in the global budget.